MAURI, tool for test automation training
Speaking and giving training's regarding test automation is really boring without good examples and exercises. For those purposes I made little web apps called MAURI and AUR.
AUR, standing for Awesome User Registry, is intentionally buggy service and MAURI is a tool to create and delete AUR instances.
With MAURI each person attending the training can easily have their own instance of the system under test. Or rather, as many instances as they want.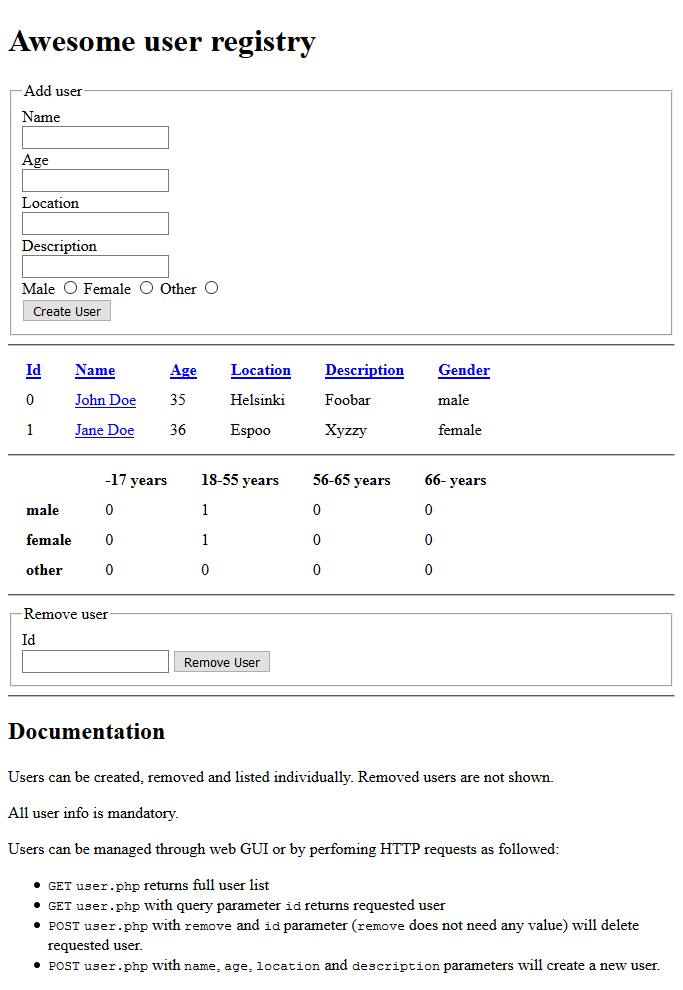 AUR has just enough functionalities for getting familiar with test automation and still being easy to understand completely. It also has plenty of bugs to keep things fun and interesting.
Available from GitHub
MAURI (and AUR with it) is available at my GitHub. It probably work on any web server that has PHP available.